Compressed Natural Gas (CNG)
For your industrial process requirements
What is Compressed Natural Gas (CNG) ?
CNG is a Fossil Fuel comprised of 87 to 92 percent of methane and is one of the cleanest burning fuel. A natural gas that has been compressed at 200 to 250 bar pressure, which remains clear and non-corrosive. It's an alternate fuel to Diesel, petrol and Black oil. Against diesel, CNG is 45 to 50 % cheaper (depending on customer's location). CNG on wheels act as a virtual pipeline for the consumers.
Compressed Natural Gas (CNG) from Green Fuels Limited
GLNG supplies CNG through its sister company Green Fuels Limited (GFL). GFLis one of the leading Gas compression facility in Nigeria with approx. 10.5 MMSCFD compression & distribution facility. Served from two strategically located Compression Stations in Ota & Abeokuta with ongoing expansion, this capacity will reach to 15.7 MMSCFD. Two Different Sources (Shell Nigeria Gas & Nigerian Gas Marketing Company) are utlized for Feed stock Gas which will guarantee Gas Supply365 days/year.
Green Fuels Limited (GFL)offers:
✓ A mobile gas distribution solution that meets international safety standards
✓ An economically viable proposition for Industrial customers
✓ A platform for market testing and development
GFL makes natural gas available to industrial consumers in remote (off-pipeline) locations through our Gas on Wheels technology solutions (virtual pipelines). In this process, we take natural gas from the pipeline at our compression station and compress to pressures of 200 – 250 bars. This Compressed Natural Gas (CNG) is then loaded into our specially built and trailer mounted CNG storage and transportation vessels of various capacities (6000 SCM to 8300 SCM), which are transportable by road.
CNG is then decompressed at the consumer's CNG receiving station, which consists of the pressure reducing equipment, metering, high- & low-pressure gas pipe networks, and the necessary safety structures such as blast protection walls. Once reduced to the appropriate level (dependent on the gas-consuming equipment), the gas flows directly into the equipment, including power generation and process heat equipment such as ovens or boilers. As in the model of pipeline suppliers, GFL charges a single tariff per Standard Cubic Meter (SCM) of CNG delivered. Our Gas on Wheels equipment are all designed, built, and rigorously tested to the highest quality standards with emphasis on safety.
Benefits of Compressed Natural Gas (CNG)
Direct Saving compared with Diesel: CNG ensures Minimum saving of 30% to 50% when compared with Diesel and LPG.

Easy to Control/Correct Metering compared to Diesel: With natural gas, you can easily monitor and control your fuel/feedstock expenses and costs, without the fear of short-supply or spillage.

More Environment-Friendly: Natural gas is far more environment-friendly, as it has much lower Sulphur content than Liquid fuels. It also burns more efficiently.

Full Support from Green Fuels Limited (GFL): Complete Engineering Support from GFL team from concept to commissioning free of cost. GFL also assist its customers in Statutory Compliance for CNG.
Applications of Compressed Natural Gas (CNG)
Generation of Power: Power generated using CNG is cost effective and also helps in reducing the carbon footprint in Nigeria. Gas fueled engines are effectively replacing the usage of diesel engines.

Primary Fuel: Natural Gas are used for primary fuels for Manufacturing Industries dealing with furnaces, burners and also as raw materials.

Domestic Usage: Natural Gas can also be an alternative to cooking gas.

Natural Gas Vehicles: In the recent past, Natural Gas has become an alternate fuel for automotive as they are economical and environmental friendly fuel.
How much do you save with Compressed Natural Gas (CNG)?
GLNG website provides you with a unique tool to calculate your savings when you use CNG. Click the button below to go to the calculator page.
CNG Calculator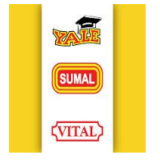 Sumal Foods
CWAY Food & Beverages
Adefolorunsho Technical Ventures Limited (ATVL)
Dahua Paper Mills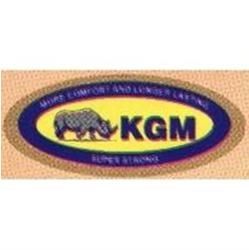 KGM Industries